Check out these popular music apps that dont need wifi at all. These apps offer free and paid services and are available on iOS devices and Android.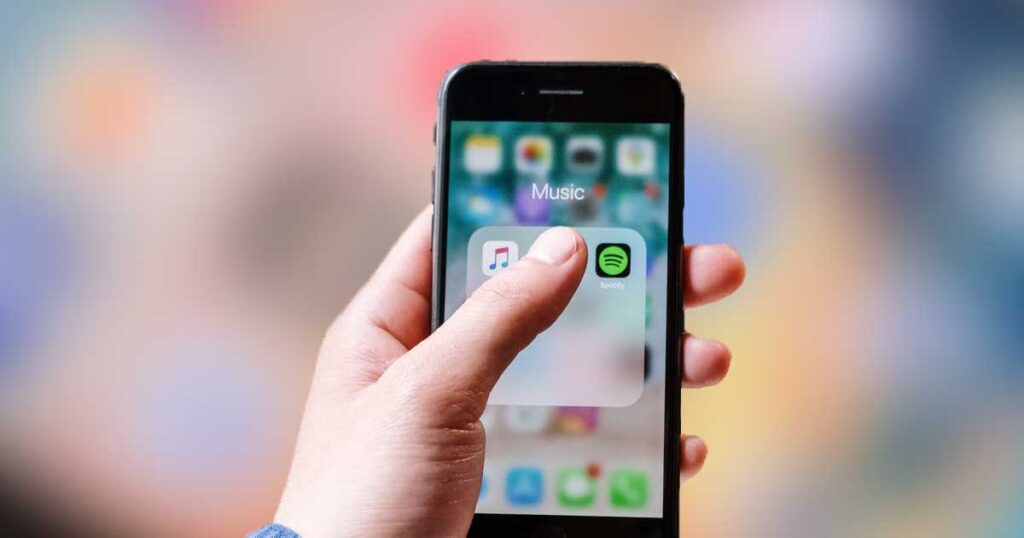 In today's era, music has become an essential part of our lives. Whether in our office or at any party, music has become an integral part of our daily lives. Many online apps have been made that help us to play music wherever we go. Playing music has become more accessible now and can be played from any corner of the world. One can play music anytime and anywhere globally through the Internet.
Still, the problem arises when there is no internet connection available, and you are a die-hard fan of songs and cannot go without it. There are quiet times when there is no Internet connectivity which becomes a hurdle in playing music. Who does not like playing music but, when you are on a plane or ship or at any place with no Internet Connection, playing music can be a tedious thing? There are numerous music listening apps without wifi, or you may say they play offline music, which is a treat for music lovers.
You must be wondering if you can listen to music in your car without using data. Is there a possibility for the availability of such apps? You need not worry as multiple apps provide seamless free and offline music access. You can easily search for any song listen to it, and it is also free. It also works both offline and online simply by downloading it. It allows offline playback, and you can easily listen to the downloaded songs anywhere; plus, it offers high quality. Examples of some music apps without wifi are Umusio, Google Play Music, Deezer, Spotify. etc.
There are many ways by which one can transfer music to iPhone without using iTunes. There are alternate ways to copy music to iPhone without using iTunes. One of the methods is using the iPhone transfer software-EaseUSMobiMover. Here you can add music to your iPhone from any iOS device. Others are the Media Monkey, where one can add music from the phone, cloud services like Google Play Music, Amazon Cloud Player, etc.
Many apps provide free song downloads on iPhone like Freegal Music, Pandora, Spotify, SoundCloud, Apple Music, etc.
If you are an Apple Music subscriber, you can easily add and download songs and stream the added music when you have the Internet. You can also download music to play when you are not connected to the Internet. Also, you can easily do it with the help of apps like Tidal, Mustify, Pandora, and so on.
Music Apps without Wifi
Here is a detailed description of some of the famous music apps that dont need WiFi connection:
#1. Apple Music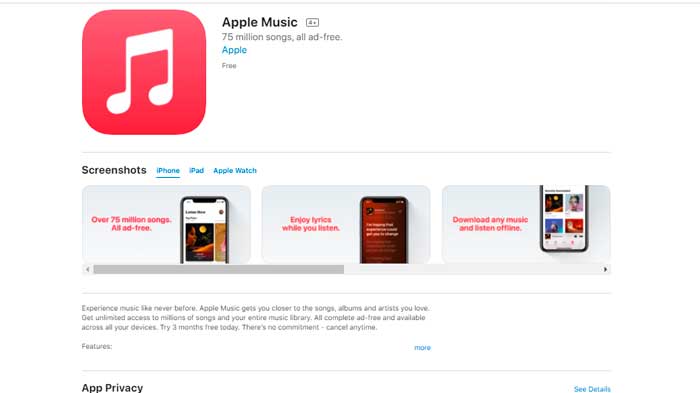 One of the best apps available on the play store is the Apple Music app. This app is available both on IOS and Android platforms. This app is specially made for music lovers who want to stream music offline. The Apple Music app is known as a standard music app for those who are iOS users, but when you are an Android user, you will have to download it from the play store app. Also, the locked features it has for Android users need $9.99 for unlocking them. This beautiful app is available with various features such as podcasts, radio, free listening to music, and many more.
If you have this app on your device, you can listen to music anywhere you want, even if you don't have an internet connection. No doubt by name, this app can only be recognized because it has been made for iPhone users and comes under the nine best free iPhone music apps without Wi-Fi.
#2. Pandora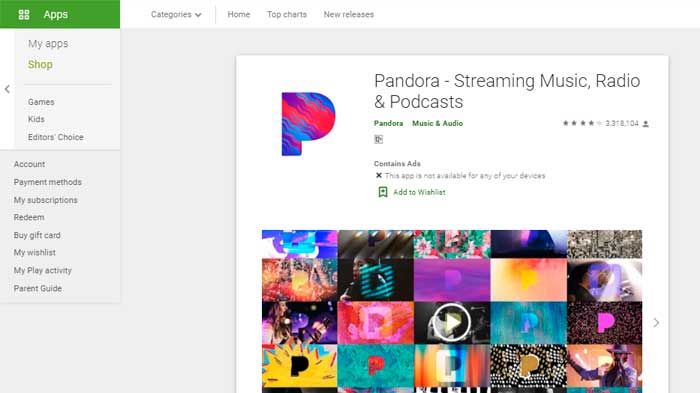 Pandora is another app that allows playing music without any internet connection. This app has multiple features which will enable the users to explore music and podcasts of their own choice and create a playlist. One can also generate their stations based on their favourite songs and artists. Pandora is best known for its offline mode feature. The offline mode has two different options for monthly subscriptions, which are available for $4.99 and $12.99. The subscriptions allow streaming the music offline.
This is the perfect app for all music lovers who love listening to music for free and anywhere, limited to playing music with internet connectivity. This is readily available on Android and IOS platforms and is the best free Phone music app without Wi-Fi.
#3. Deezer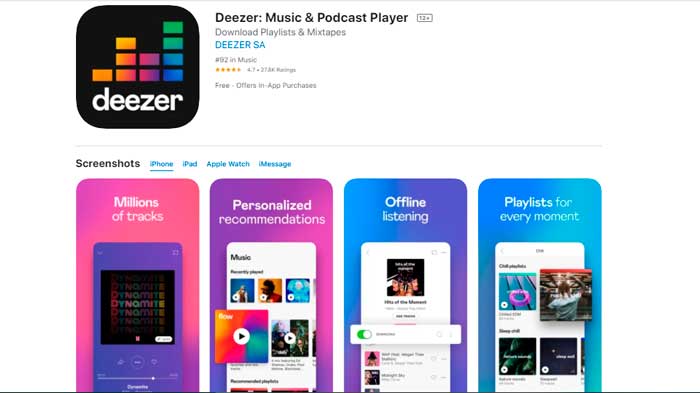 With more than millions of subscribers and listeners worldwide, the Deezer app allows users to listen and stream various online and offline songs. The app also offers paid versions that are not too costly; they are available for just $6.99 monthly. You can create your playlist and enjoy your favourite songs wherever you want. The offline mode allows you to enjoy the track even if you are in your car and have no internet connection. One of the best app for offline playing music, the subscribers of the Deezer app can listen to music wherever they go offline and can also save data.
Further, the app comes with a great soundtrack and is a perfect app for iPhone music, all of which can be played without an internet.
#4. Google Play Music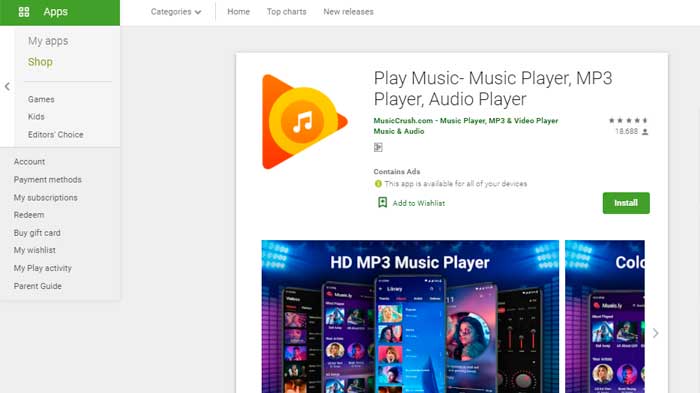 One of the most famous apps both used and known worldwide is best known for its free listening music. Again this app comes with both options, the paid one and the free one. Listening to the free version does not mean you have to listen to the music only when downloaded; the paid version has ad-free music while the free version has some ads. If one is comfortable playing music and listening to some of the ads, there is no need for an internet connection. You can enjoy your favourite tracks even when you are stuck in traffic.
The best feature it holds is that you can upload more than 50 thousand songs and play them freely with your account. This is the best app so far and can compete with the Apple Music app in terms of its features and is one of the best apps for playing free music for the Phone without Wi-Fi.
#5. Spotify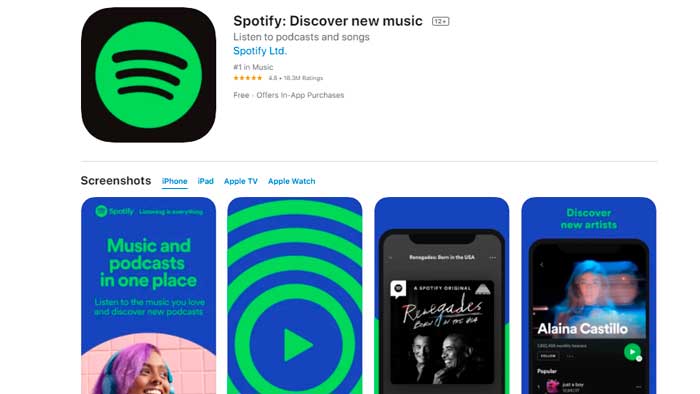 Well, the name is quite famous for all of us. This newly released music and the ad-free app are used worldwide for it offers numerous features that a music lover needs in his busy daily life. Spotify has no doubt the biggest and the best collection of music on the list, with millions of music and songs to choose from. The best part is that artists and singers worldwide publish their songs through this app, so this app is famous worldwide.
It comes for both Android and IOS users with a monthly subscription of $9.99. The subscription holds lots of premium options, which, when unlocked, provide hundreds of features for music lovers. The offline mode, no doubt, is also the best-suited feature for this app, and you can enjoy it on iPhone offline.
#6. LiveXLive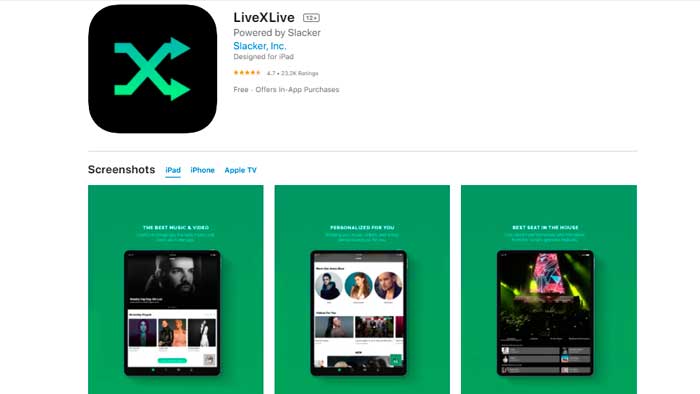 All you radio lovers, this app is perfectly designed for listening to the radio 24 hours. It provides features of searching thousands of radio stations worldwide with the unique part of exploring a particular song or author. The app will automatically locate where the music is being played. Every iOS and Android users are free to use this fantastic app. The paid version of this app is just for $9.99 per month, which will unlock all the stations worldwide with more attractive options for playing music.
If you are a die-hard fan of listening to radios, this is the perfect free music app to play multiple songs on multiple radio stations for iPhone users without an internet.
#7. Evermusic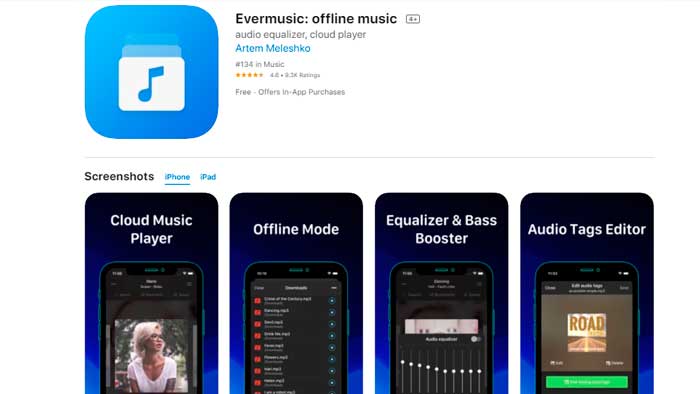 This app is primarily made for those music lovers who have a great interest in music. You enjoy the facility to store music on the cloud so that you can easily listen to them anywhere at any time on your iPhones. They keep songs in bulk amounts to easily choose from the varieties and let you load the music of your choice at any time.
This app is only available for iPhones users, and the makers will soon release its version for the Androids users. This app has numerous songs and artists of different genres, allowing music lovers to choose from multiple lists. This is also yet another free music app that dont need wifi.
#8. SoundCloud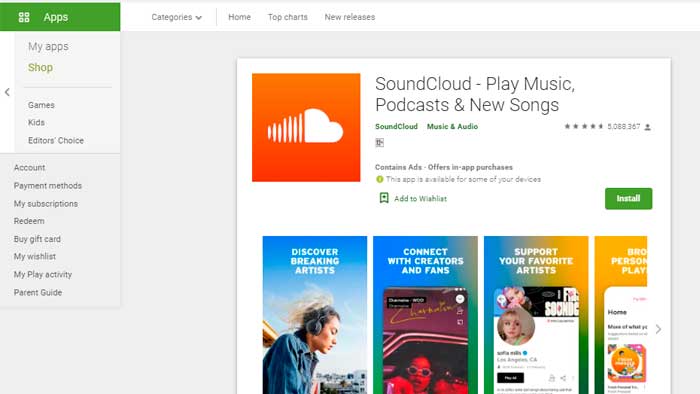 The SoundCloud app gained popularity because of its easy music play and uploading of music easily worldwide. This app is available for both Android and iPhones users. This app too is available offline with a subscription package of $5.99 and $9.99. This app is best when unlocked with premium as it offers extended upload time, advanced audience insights, even the users, get paid for their plays and allows you to pin your favourite music tracks easily. This app is opened to the global community for anyone to upload music literally from anywhere in the world. Also, this app allows you to choose your favourite songs from millions of songs and comes under the best free music app that works without any Wi-Fi connection on iPhone.
#9. Amazon Music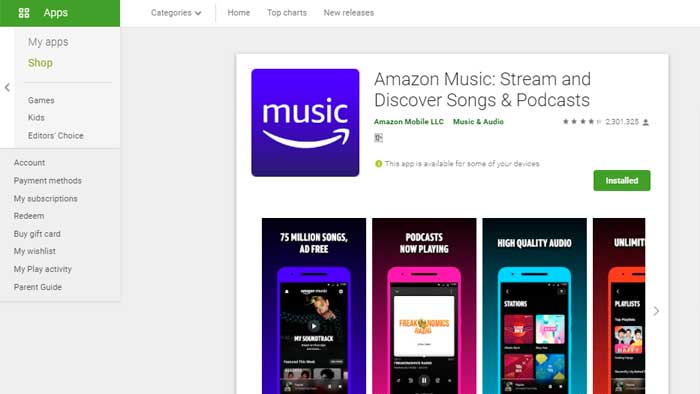 The name is highly famous and is well known to every music lover so far. With immense popularity, the Amazon Music app is highly known for its unlimited features that almost every 2 or 3 music apps have. It has all those features in just one app. Amazon Music app is changing its parts and is making it a more lovable music app in which you can browse and play different music and videos ad-free. It has many subscriptions to choose from, which can be according to one's preference. Some countries use this app for free, while others take Amazon Prime members' monthly subscriptions.
It is one of the best apps, especially for Hindi song lovers, as there are more than 50 million Hindi songs available on this app with their favourite artists and singers. This app is one of the best free music app considered, which works on iPhone without any internet connection.
Conclusion:
A wide variety of apps is available that provides multiple features like online streaming, offline downloads, and playing when listening to music. But as we say, with great, advanced features comes a great deal of confusion, the most common being the app to chose among the abundantly available choices. After using multiple apps and the features they provide, one of the good alternatives that one can use is Google Play Music. It not only offers numerous features to the users but is easy to use on any platform.
One can easily stream music online, search for any song or a library, and even download a song for offline listening. It is free to use. It also provides direct access to downloaded music from the storage. It is reliable to use at places having connectivity issues by providing offline options. One of the relevant characteristics is the high-quality playback it provides both online and offline. It also allows the user to create playlists and save their favourite songs. It works well with iOS devices and other platforms too. It is highly rated for its features. The Google Play Music app is widely used and one of the best choices presently for music lovers.