Who does not loves owning an iPhone. With an abundance of features, iPhone provides the best camera quality, audio track, and several other features and security for your photos, files, and folders. If you have a passcode in your iPhone, all your valuable data are stored fully secured in the phone. That means all your photos will not be accessed by any unknown if your phone gets snatched or theft.
iPhone users mainly face several issues like apps crashing, network issues, software problems and other errors. To solve all these bugs and issues, people prefer resetting their iPhones. Resetting of the iPhone is also required when you are about to sell your phone. All your data will be erased from your device so that the new owner cannot use your data.
This article will have a detailed description of how to reset an iPhone without a password or iTunes or computer. Also, we will clear that resetting your iPhone means all your saved passwords and all other settings you had on your iPhone comes to default. Erasing the data means all your photos, combined videos and all other media get deleted. In short, we can say short; the iPhone becomes something to what it was when you unboxed and switched on it for the first time.
How to reset an iPhone without a password via find my iPhone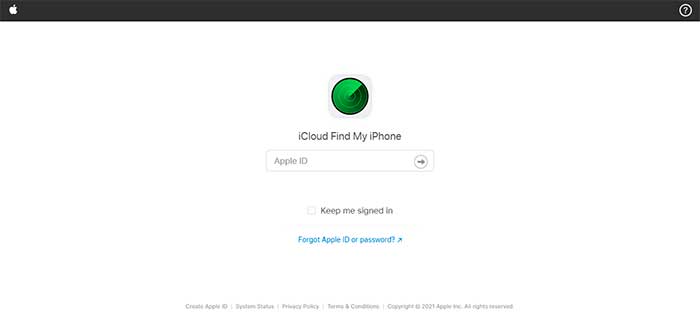 Everyone knows that if you have backed up the data on iCloud or a computer, it is not too difficult to get the data back on your device. But, if the information is not backed up, it is a lengthy and hectic process to get it back. So here, we will be discussing the steps to access your iPhone.
Go to the official site of the "Find my iPhone" site. There you will get an option to log in. You can log in on the site via iCloud and follow the next step. It will make your work easy.
In the space given, type your Apple ID and password. It does not require a passcode. It will have access to your Apple account. You can also recover your iCloud password if you do not remember it. Once you are done typing your ID and password, go to the next step.
The third step is to select your iPhone device from the lists of devices in the drop-down menu. This will help you provide the best reset option as per your device preference.
You will see the option of "Erase iPhone" Please select this option and confirm it once.
Well, you have completed the steps to access your iPhone. Now you need to create a new and robust passcode. After this, always remember to restore the data for future use. This step is one of the easiest and uncomplicated methods for you to use.
Quick easy and best steps to Factory Reset iPhone without Passcode and iTunes
This condition applies to the devices and owners, who do not have an iCloud account, password, or "Find my iPhone" not enabled. Here we will provide you best and easy steps to factory reset your iPhone.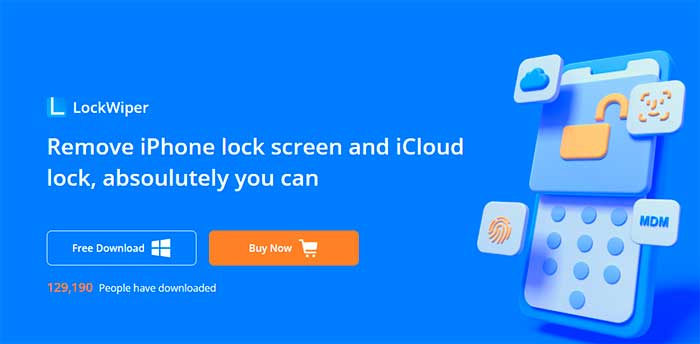 Firstly download the iMyFoneLockWiper on your device. Install it. After launching the program, click on the "Unlock Screen Passcode" tab. After this, click on the start option to continue the next steps.
The second step is to connect your iPhone to the device you have installed, the iMyFoneLockwiper. This can be done through a USB cable.
The third step involves downloading the firmware package. Now, click on the download option to get going.
Once you are done downloading and verifying, click on the "Start to Extract" option.
In the "Start Unlock" box, enter "000000". Now click unlock.
All done. You have successfully reset your iPhone to factory default. It will remove all the other locks from your iPhone.
Factory Reset iPhone using iTunes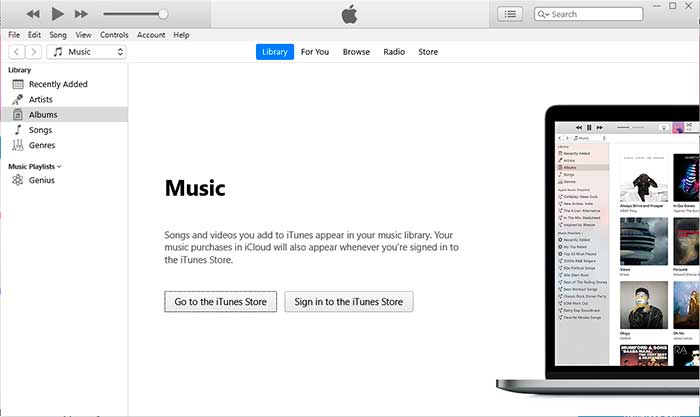 Another method to factory reset the iPhone comes with a bit hectic process. Some may find it complicated, but this will undoubtedly be very useful once you get the trick. But before moving ahead, always remember to sync the iPhone to iTunes. Also, a backup of the data must be ensured as this will factory reset your iPhone, and you can lose all your data. After performing all the essential backups, follow these steps to factory reset your iPhone using iTunes:
The very first step is to open iTunes on your PC and, through a data USB cable, connect your iPhone. It will show all your saved data up to the date on your PC.
Go to the summary tab, which will appear on the top left most corner of the tab. In the box, you will find the "Restore iPhone" option. After clicking on the "Restore iPhone" option, a prompt window will appear. This window will ask you to confirm your choice. Press confirm and click on "Restore" to start the action.
Now in the last step, you will have to wait for the process to complete its action. It will take few minutes. Once the action gets completed, you will get an entry to your iPhone without a passcode.
As mentioned, if you have created a backup of iPhone on iTunes earlier, you can have access to your backed-up files. You need to click on the " Restore backup" option.
Yes, you have completed all the steps to factory resetting your iPhone using iTunes. Now, you can easily reset your phone by following these steps once you have created a backup.
Some Frequently Asked Questions (FAQs)
Q1. Is it reasonable to reset your iPhone?
Yes, no doubt the factory reset option is suitable for your iPhone. Especially when your iPhone is not performing well, and you need to fix several software issues. This will help heal your phone. Also, when you decide to sell your iPhone, then resetting your phone is the best option. It will delete all your data not to get misused by any other unknown party.
Q2. Do I lose data if I reset my iPhone?
Resetting your iPhone generally resets all the software applications of the iPhone. When you tap on the reset button, you can either reset all settings or erase the data. Erasing the data will clear all your data, and you will lose all your data.
Q3. Does reset all settings remove Apple ID?
Resetting all settings removes iCloud account, Apple activation lock and all other data. You have your Apple ID and password; then, you can recover all your deleted data or restore them if they are saved on the iCloud account.
Q4. What resets when you reset all settings on your iPhone?
When you reset all settings on iPhone, many applications and their data get uninstalled. The phone removes all the scenes, and thus it comes to the phone's default. Here, the main difference is that resetting your iPhone means all your passwords, Wi-Fi connection, and other saved information needed at login time are removed. Whereas erasing the settings means all the data gets erased, and you are back with the iPhone you had while unboxing it.
Conclusion
Here we have mentioned all the tips and tricks on resetting your iPhone without a password or iTunes or computer. The first method works for those who want to reset their iPhone if they're selling it or face any such software issues. The second method works for those, who do not have access to who do not have an iCloud account, password, or "Find my IPhone" option enabled in their phones. And in the third last method, we have mentioned all you can do to factory reset your iPhone through iTunes. This step is only suitable for you if you have backed up all your data before following this step. It is a safe one to use. Follow the steps mentioned above and solve all your problems related to resetting your iPhone.
The first one is better; having your password saved means you can do whatever operations you need to perform anytime. It is safe and easy both for you and your data.